Clifford Brewing Co.
Have a look around our "open concept" brewery where you can see the brews in-progress. Huddle up to the bar, a quiet corner or see the action near to the tanks!
"Walk Around"
Scroll through the pictures to get an idea of your favourite spot in the room!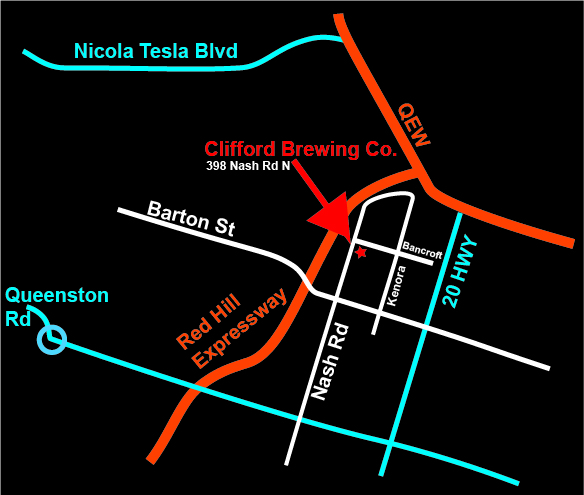 Neighbourhood
Located in Nashdale – down by the train tracks at 368 Nash Rd N we are walking distance to great neighbourhoods:
Kentley
McQuesten
Riverdale
Parkview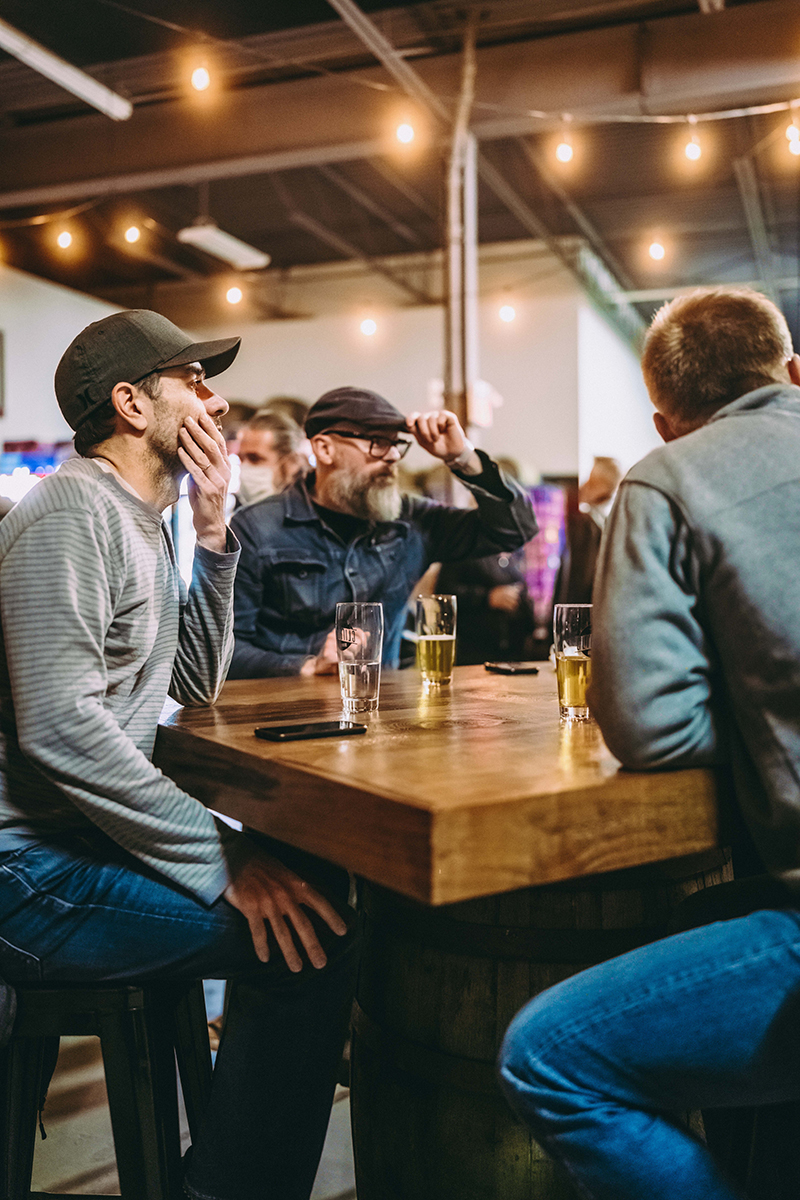 Destination
Being close to Confederation Park and at least 3 hotels makes a great spot to stop by and relax on a break away from it all.
Are you doing a brewery/winery day trip? Start at Clifford Brewing Co. and the routes are easy from here.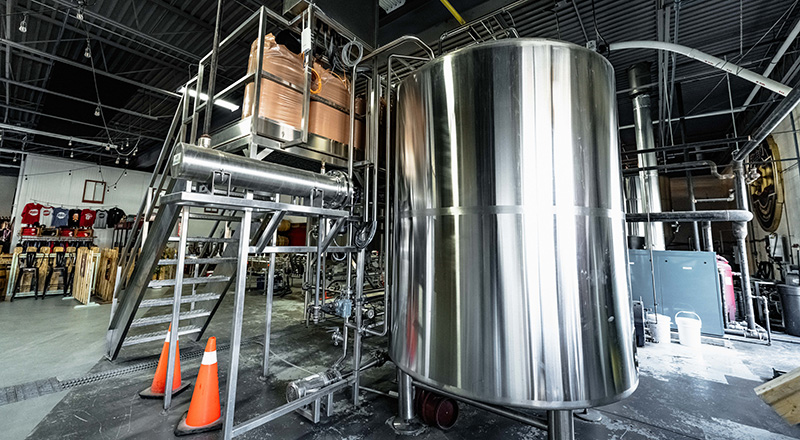 See The Action Up Close!
Grab a seat right next to the Mash Tun, saddle up to the bar or even sit stage-side.
There is somewhere to enjoy no matter if your looking for sun somewhere for a quite conversation.
If you are by during brew hours, watch the brew crew do their thing – making great beer right in front of your eyes.