Clifford Brewing Co. – Our Story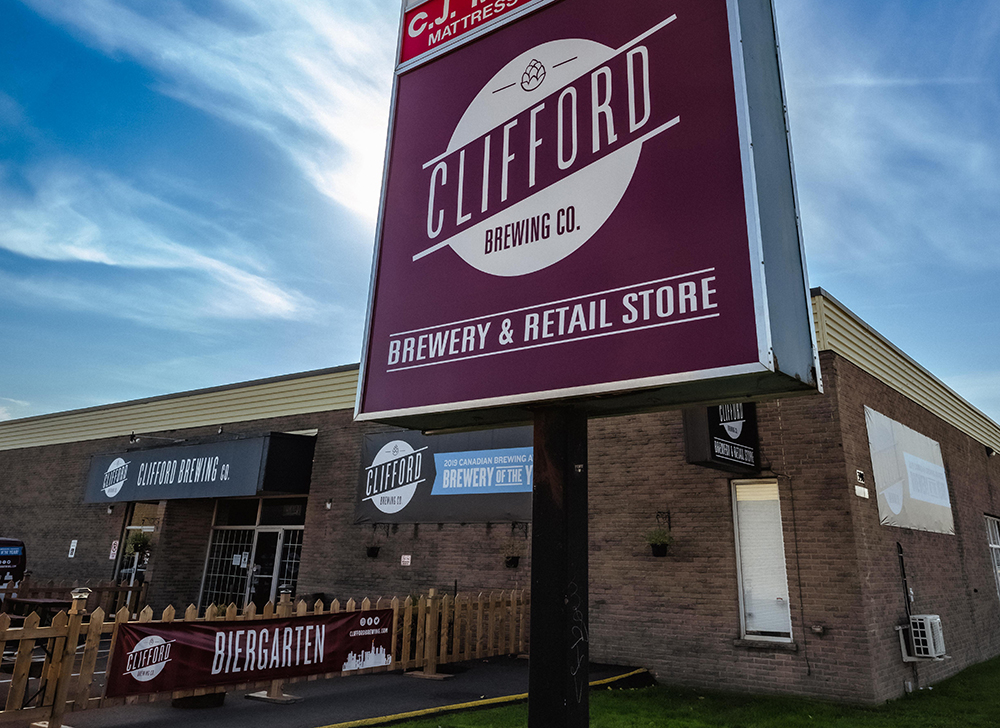 The Big Picture
Brad started Clifford Brewing Co. in 2015 but he had already been perfecting his craft since 2009.
Read on and follow the journey from humble homebrew beginnings to opening the brewery in East Hamilton to becoming the 2019 Canadian Brewery of the Year…and beyond.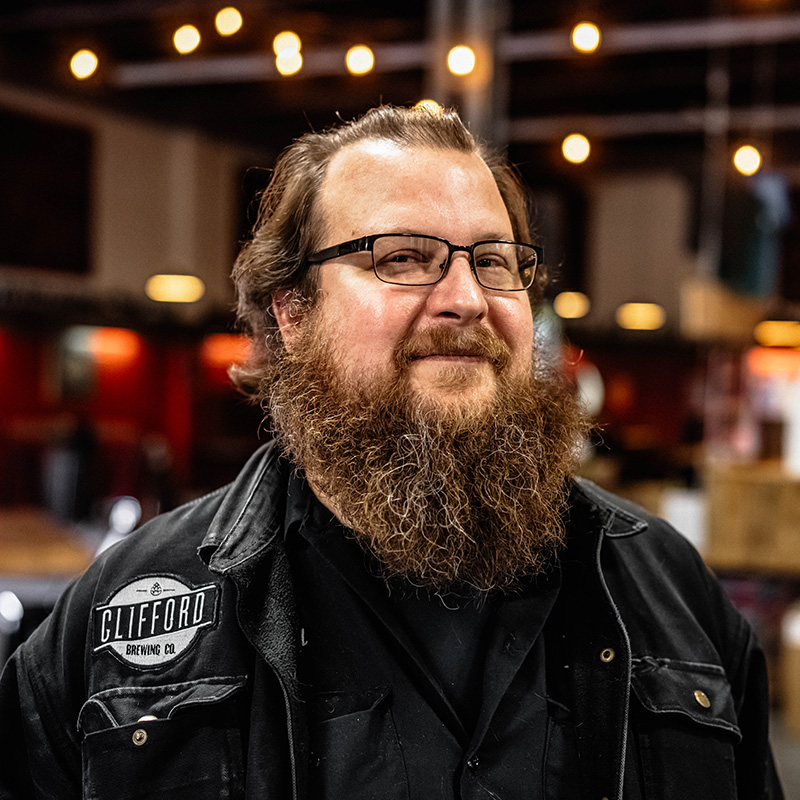 Brad Clifford
Owner/Brewer
Brad can almost always be found working somewhere around the brewery. He always has time to stop and chat with guests and impart his brewing knowledge with a sense of humour and great stories.
He has been brewing now for 14 years and has honed many traditional styles that continue to win high acclaim.
Like many craft brewers, Brad started making beer at home in the kitchen first as a hobby.
He began entering his beers in local competitions and within a few years had an impressive stack of medals along with 2x back-to-back "Best of Show" wins in the Canadian Amateur Brewers Association annual competition.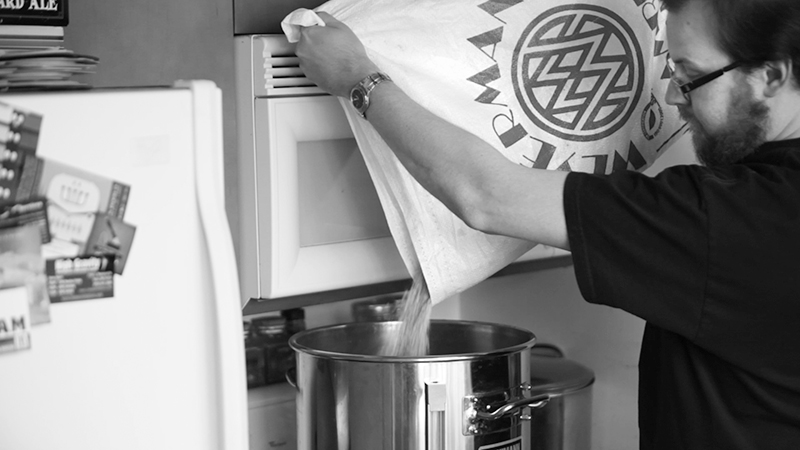 By 2012, Brad was looking to expand his brewing reach and work his way into commercial brewing. He partnered with Get Well Bar in Toronto to brew custom beers inside the bar on his 200 litre brewing system which could fit into a small commercial kitchen.
Early renditions of Porter and Pinball Wizard won Ontario and Canadian Brewing Awards for the first time.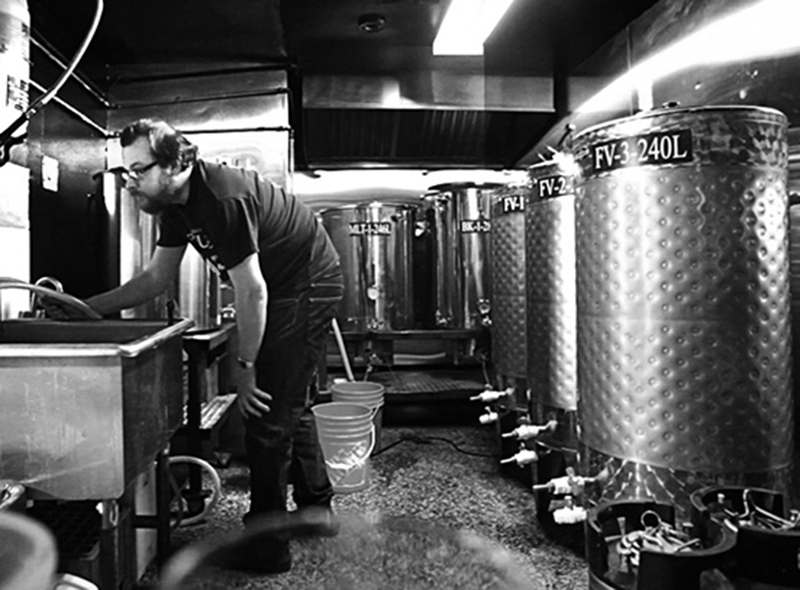 With a recent move to Hamilton, Brad registered Clifford Brewing Co. as a licensed manufacturer in Ontario and began contract brewing his Porter for sale to licensed establishments.
Clifford Porter became available on draft at dozens of bars and restaurants and wins a Gold medal in the 2015 Ontario Brewing Awards.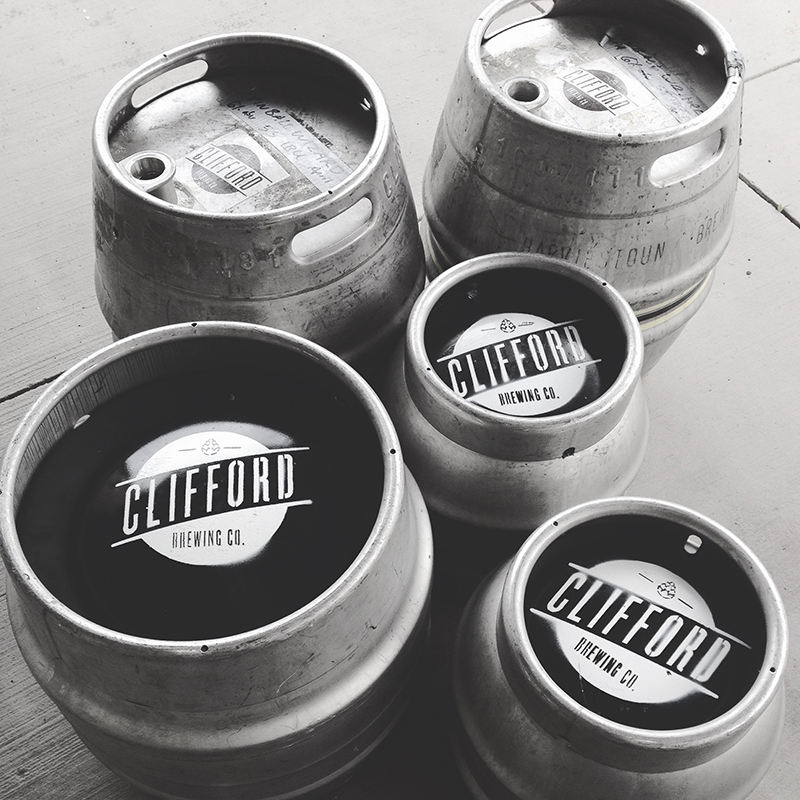 After a Gold medal win in the Canadian Brewing Awards, Clifford Porter is listed at the LCBO full time and later accompanied by Pinball Wizard becoming available in hundreds of stores across Ontario.
Though still being "contract brewed" outside of Hamilton, Brad is searching for a location to build his dream brewery.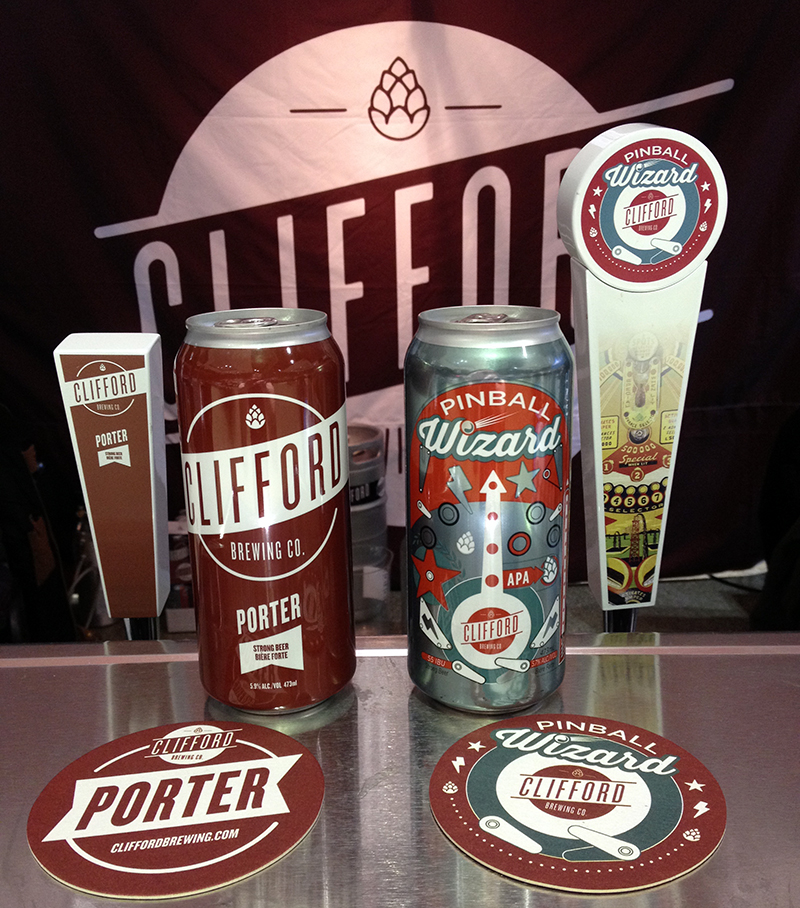 March 2017
Construction begins on the brick & mortar brewery
The home of Clifford Brewing is discovered on Nash Rd N. in Hamilton's East End. The 10,000 square foot warehouse that was previously a mattress factory looks like the perfect building for our venture.
Lots of open space and high ceilings to fill with tanks and a large open concept taproom for guests.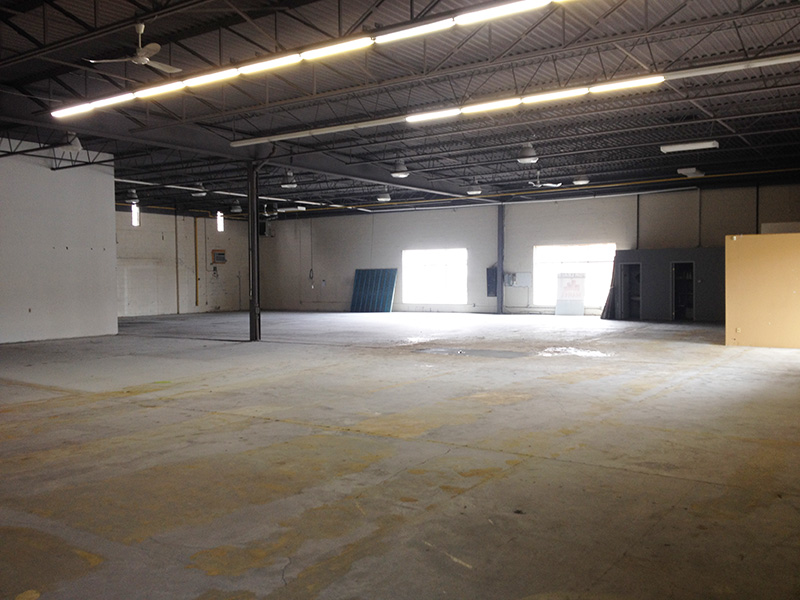 Constructions begins at 398 Nash Rd N. and our custom 35HL brew house and fermentation tanks are ordered. Things are getting real!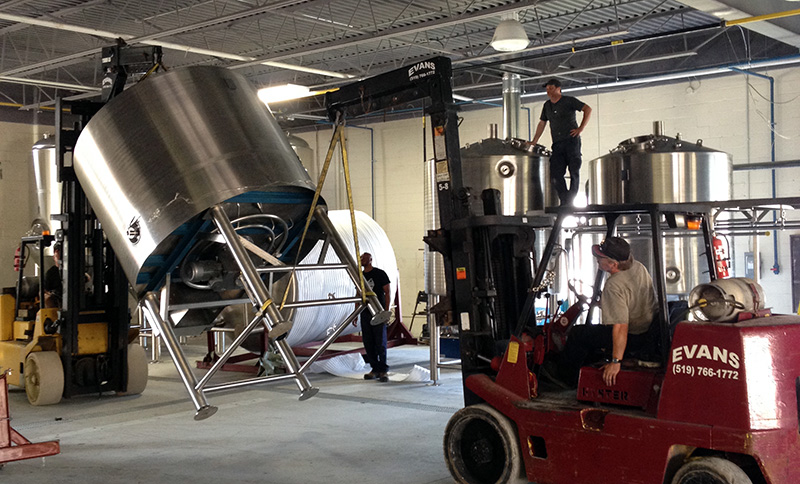 2017 November
East Hamilton Location Cans 1st Batch
We complete our first brew at 398 Nash Rd. N. Pinball Wizard is the inaugural brew followed by the first batch of East Hamilton Lager.
All Clifford beers are now brewed in Hamilton!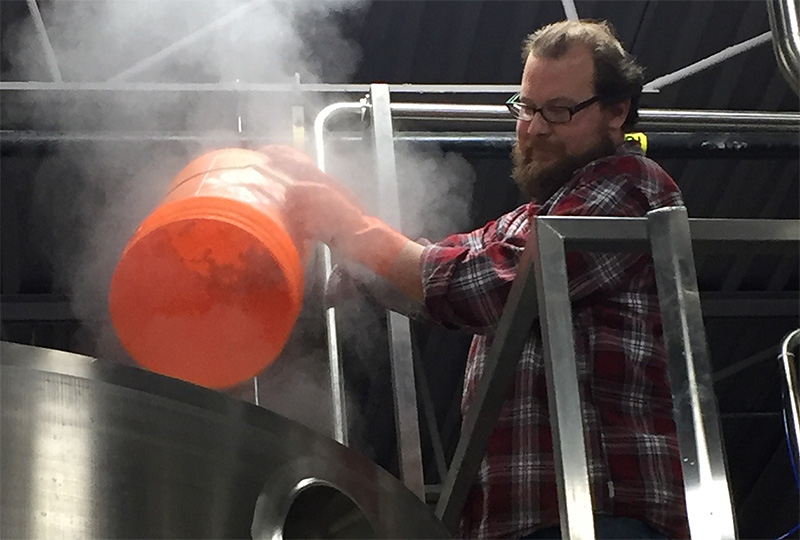 Jan 20, 2018
Taproom and Retail Store Opens
Welcoming Our People In
Taproom opens to the public. The first beers are poured and served in our taproom.
Our tap selection wasn't quite as big back then with only 4 or 5 offerings but these would soon grow to 12 taps.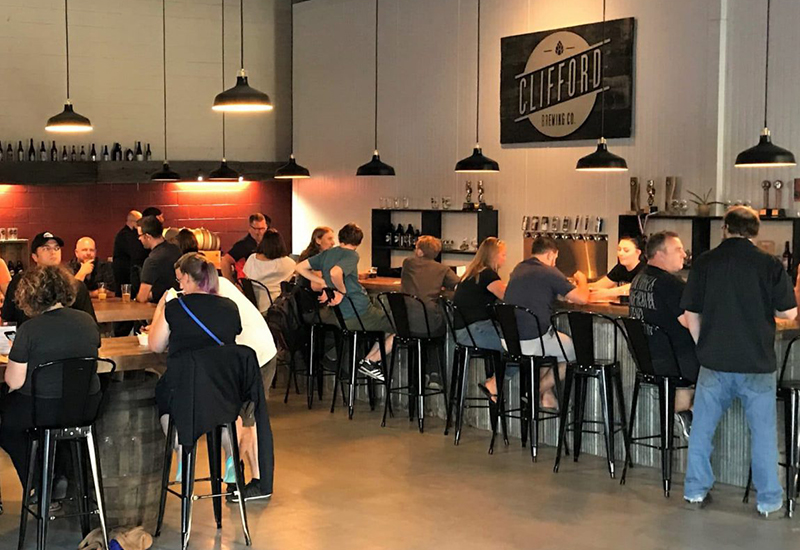 Adding More Fun
Tap-That-Cask nights with great music start up bringing more community feel to the taproom.
The stage got a lot busier over the next year with a lot of great acts. More private events are being booked too!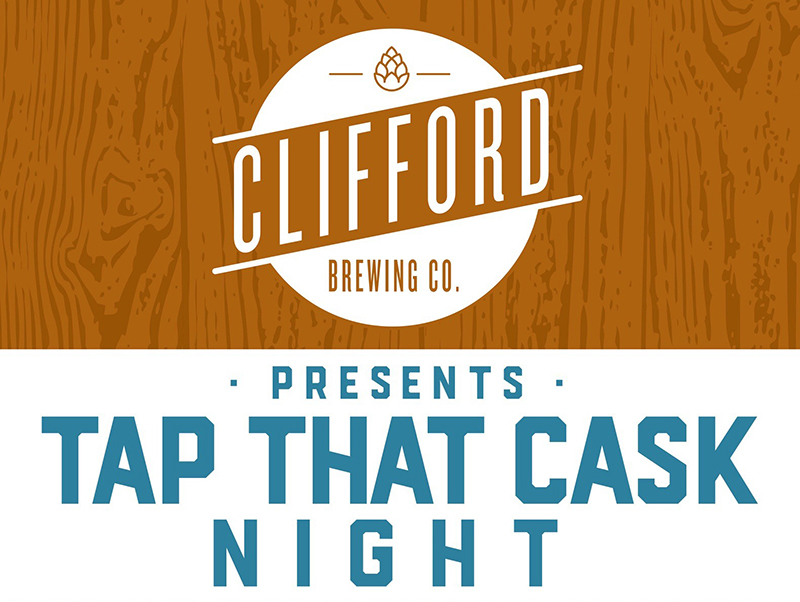 Canadian Brewing Awards
After only a little over a year of operation in our new brewery, Clifford Brewing reaches a momentous milestone winning the Canadian Brewery of the Year at the 2019 Canadian Brewing Awards.
The yearly competition is the largest in Canada and all entries are judged blind in their respective style categories. Using a weighted average, the brewery with the highest medal count is honoured as Brewery of the Year.
Clifford Porter – Gold

East Hamilton Lager – Silver

Bourbon Barrel Aged Porter – Silver

Marigold Belgian Style Golden Ale – Bronze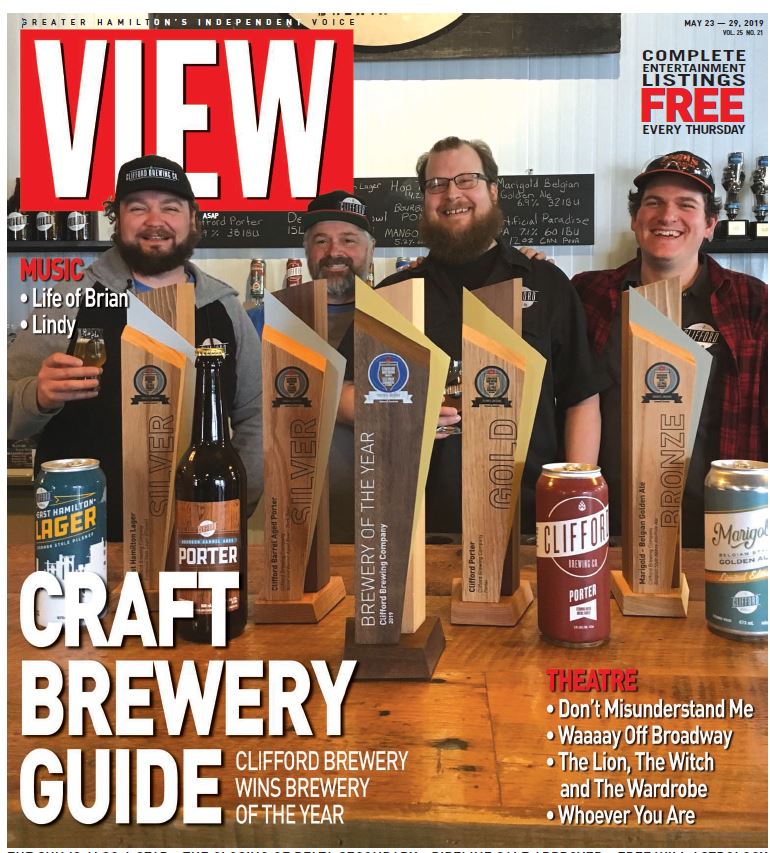 2019 Summer
Our canning line arrives!
We Can Can When We Want To
Our canning line arrives! After the first year of using a mobile canning company we now have our own canning line giving us the flexibility to package more often and create more beers.
More fermentation tanks are also added to keep up with growing demand.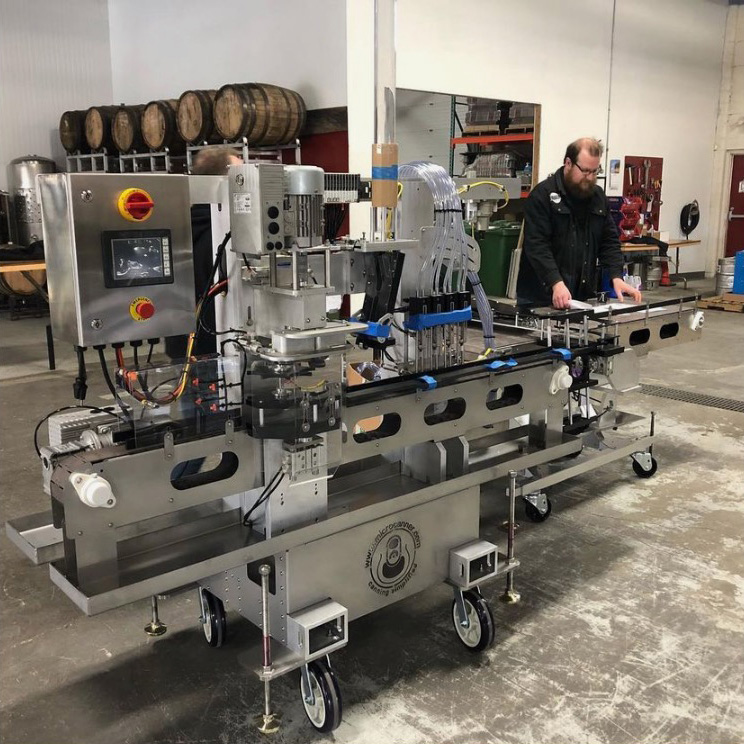 Beer Festivals and Super Crawl
We were fortunate to get the opportunity to partner with Super Crawl productions in 2019 to produce the Super Crawl Hazy Pale Ale.
First introduced at The National concert at Pier 8 in Hamilton June 22, 2019, it remains our most eagerly anticipated beer to one day return.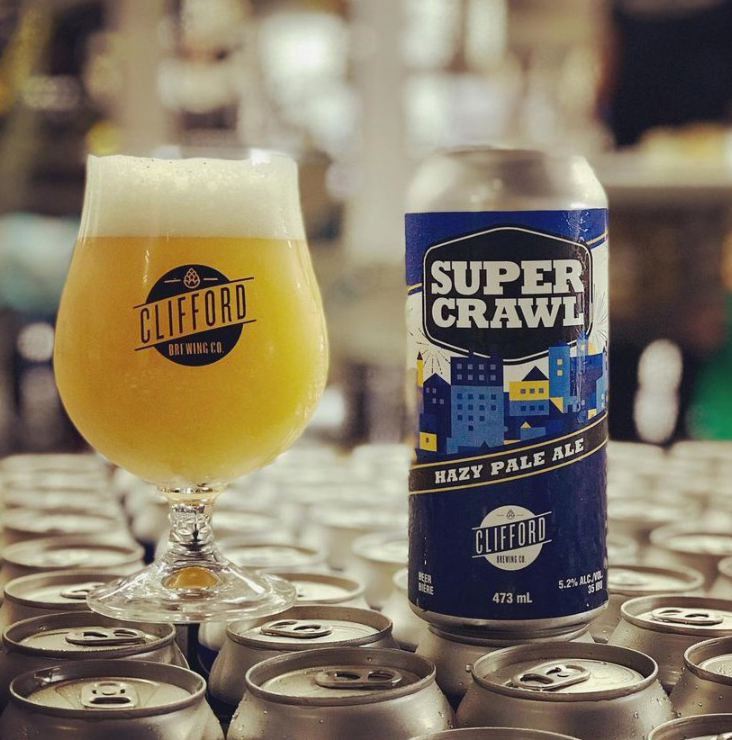 2019 Fall
We are growing fast!
Hamilton's Fast 40 Award
Clifford Brewing receives the Fast 40 award from the City of Hamilton for being one of the 40 fastest growing companies for this year.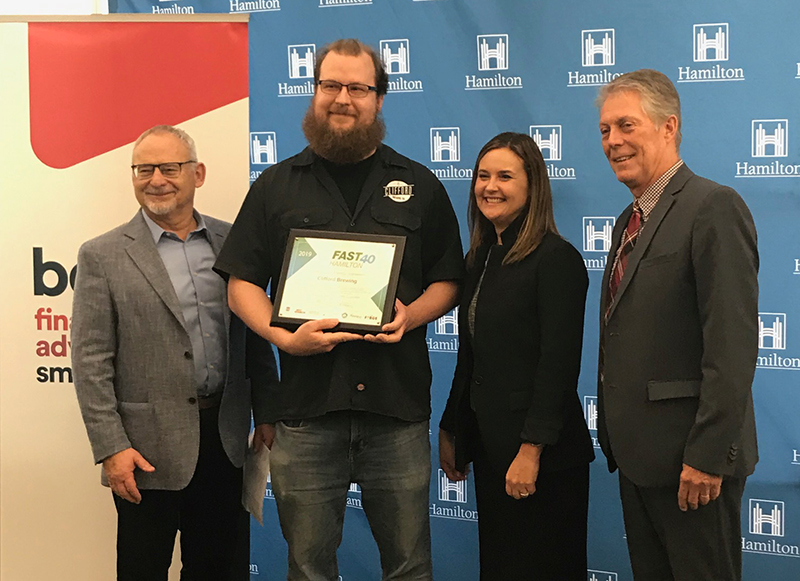 2020
Overcoming the challenges.
Not Always Stuck At Home
Well, this year didn't exactly work out like we all had planned but at least we have a patio out front the brewery now!
Our home delivery service is also started and then expanded to allow for delivery across Ontario.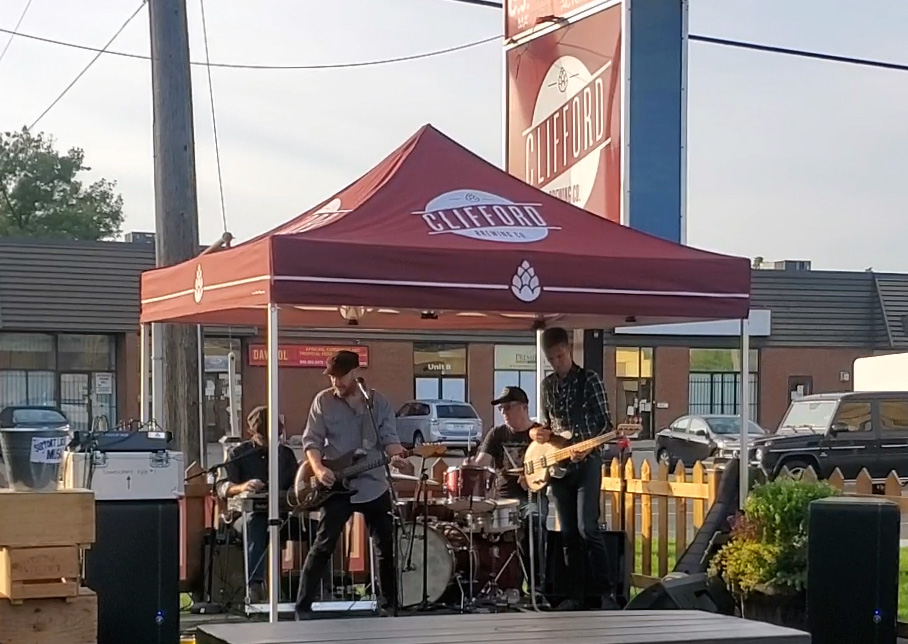 Musical Momentum Keeps Picking Up
So many great performers visited the Clifford Brewing stage and just kept attracting more great players.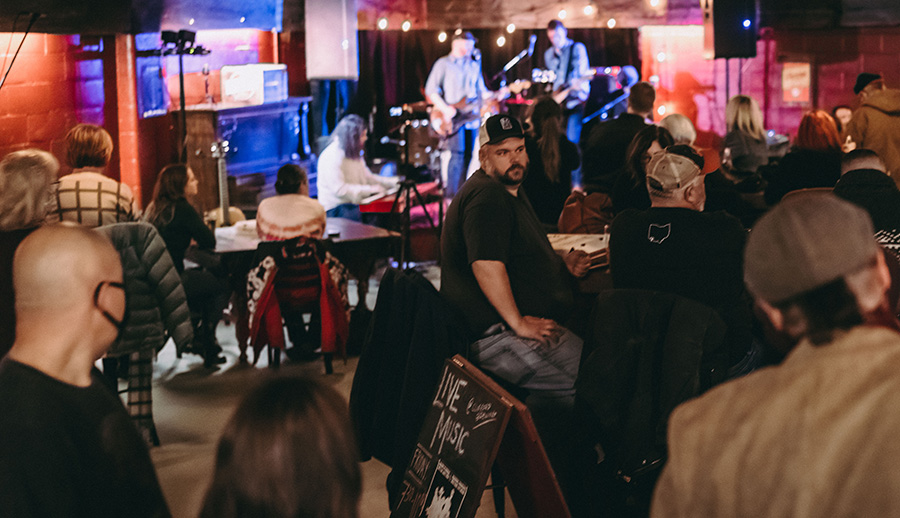 5th Anniversary Date
Clifford Brewing Co celebrates 5 years. The celebration took place on Sat Jan 21 2023 and attendance was amazing.
With music by The Treblecasters, a food pop-up and 4 unique one off cask beers, there was a lot of smiling folks joining in the celebration.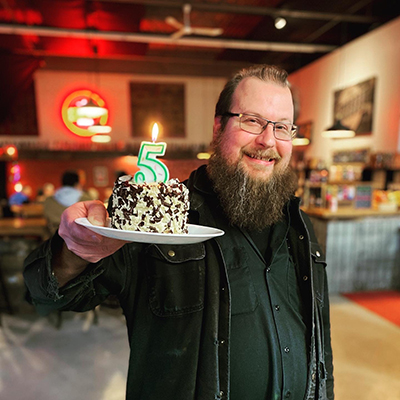 Summer 2023
The Patio Sessions
Live Music Sundays
Starting July 9, 2023 and going 8 Sundays in a row, we begin The Patio Sessions where we have live music outside with no cover.
Attendance has been amazing and the performances have been intimate and so much fun.